Our Mission:
Play With Purpose
Sacred Kitty is a safe space for women to unravel their most authentic selves. Here we go beyond typical hook-up culture to explore the deeper potential of soulful sensuality.
Our events inspire presence, breath, intimacy, conscious connection, and authentic expression — inviting women to cultivate friendships, explore their feminine attraction, and expand their sexuality and spirituality together as one.
This community is a revival of ancient Tantric sisterhoods wherein the power of female sensuality was channeled towards healing and expansion of consciousness. These circles mirror, reflect, and amplify Yin energy to replenish, revitalize, and create a sense of solidarity amongst women. The amplification of Yin, or feminine energy, is essential to our planetary healing regardless of gender identification.
Infusing breathwork, meditation, tantric practices, massage, and ritual into a sensual space inspires new levels of pleasure and helps us to reach the full potential of our sexuality.
Our mission is to activate portals of pleasure that send waves of liberating energy rippling out into the world. We consider ourselves Sapphic revivalists ushering in the age of the Divine Feminine. May we all be blessed by the Grace of the Goddess.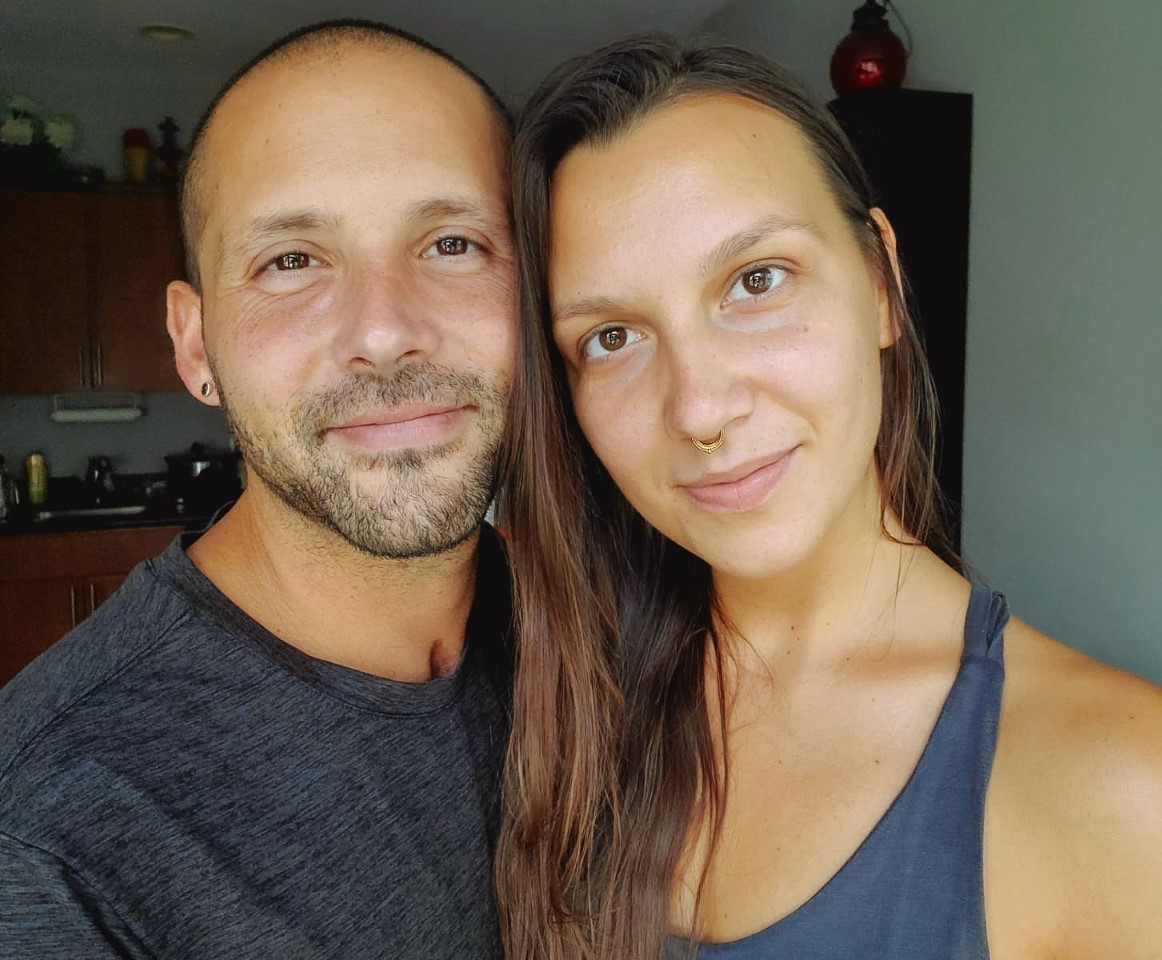 We are Nala and Marco, the creators of Blossoming Shakti. Our practice bridges esoteric yoga and sensual embodiment by sharing breath techniques, meditation, Goddess initiations, and massage rituals.
As advocates of female pleasure, we believe strongly in the power of intimate women's gatherings. As we evolved in our practice we noticed a need for safe and soulful spaces for women to explore their sensuality together.
This was highlighted when Nala attended a sensual women's meetup in Los Angeles and observed a beautiful idea with great potential being blurred by alcohol and unclear boundaries.
This revelation paired with our natural devotion towards the Divine Feminine sent sparks of light through our lives which eventually manifested as Sacred Kitty — an alternative with a deeper purpose, a slower pace, and the opportunity to cultivate truly embodied pleasure. 
Apply below to be notified about Sacred Kitty parties, meet-ups, and social events.